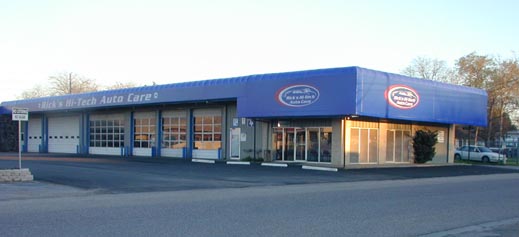 Rick's Hi-Tech Auto Care, Inc. Auto Repair for Katy, Texas
We provide Hi-Tech auto repair and service with old fashioned honesty and integrity!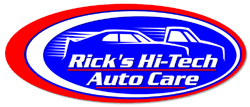 Hours 8:00 - 5:30 Monday - Friday Tel: 281-391-7425 Fax: 281-391 6882
We accept Visa M/C AmEx Disc Cash Checks and fleet accounts.
The following is a partial list of our auto repair & services;
Tire sales and repair, tune-up, scheduled maintenance, alignments, general auto repair, exhaust repair, emission repair, air conditioning service and repair, suspension system repair including shocks and struts, electrical system repairs including wiring and system diagnosis, heater repairs including cores and hoses, radiator service and replacement and computerized engine analysis on almost any car or light truck.
[ Home ] [ Services ] [ Make Appt. ] [ Contact Us ] [ Maps ] [ Jobs ] [ Fleets ] [ About Us ]
info@ricksauto.com Webmaster
Copyright © 1998 Rick's Hi-Tech Auto Care, Inc.
All rights reserved.
Revised: February 06, 2009